Ecological Land Management Ltd was established to deliver an ecologically sound high quality practical environmental management service for the implementation of habitat management and habitat loss mitigation schemes.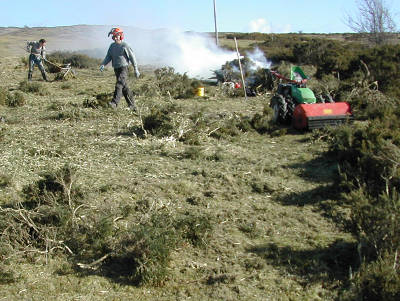 ELM holds an award winning environmental policy and its staff have a full understanding of ecology, environmental management, wildlife law, and the standards set by Government Agencies.
Founded by Phil Pearce in 2001, ELM provides a variety of environmental services to its clients, with key specialisms of working in habitats with protected species as well as those with public access.
ELM have been members of CHAS (Contractors Health and Safety Assessment Scheme) since April 2013 and have also been awarded a 'Worksafe Contractor Membership Certificate'. We are committed to maintaining high levels of Health and Safety awareness not only for our staff and at our base in Llay, but also in the wider community, our working environments and amongst all we come into contact within our day to day working operations.