Wildlife Protection Fencing – at minimum, wildlife protection projects involve the installation of fencing to prevent wildlife entering a construction site; at maximum they can involve the movement of the entire habitat to an adjacent site, alternatively a suitable habitat can be created to replace that being lost and some of the flora translocated. These projects vary in size considerably, and usually involve a number of parties.
Endangered species that may require translocating include: Great crested newts, Watervole, Otter, Badger, Reptiles, Bats and Toads.
Great crested newt translocation (GCN)
The implementation of a GCN translocation scheme requires an understanding of the animals behaviour and attention to detail to ensure it is performed correctly whilst remaining within the project costs.
ELM is able to offer a full service from advising on the writing of method statements prior to submission to Government Agencies, to ensure they can be practically implemented, through to installation of fencing and traps, along with daily monitoring.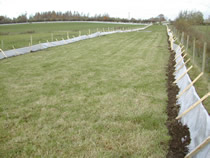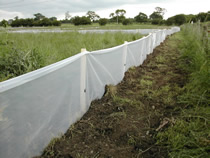 Staffordshire House
On a site suffering serious vandalism, despite the presence of a palisade security fence, a much heavier duty amphibian fence was required to ensure long term effectiveness.
Following discussions with the client and their appointed ecologists, ELM were able to provide a cost effective solution. This attached directly to the palisade fence, thereby minimizing the amount of land lost for development.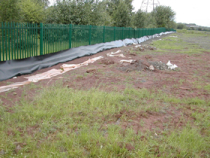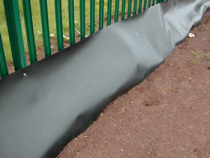 Content will soon be added for the following species:
Watervole
Otter
Badger
Reptiles
Bats
Toads